From Spring and Fall cleanups to simple mowing services to bed or lawn weed control or shrub and tree replacement, RSI will create a highly attractive maintenance program that best fits your needs, schedule, and budget. We focus on what your property needs without being oversold. We offer quality, reliability, and integrity with our lawn and landscape maintenance programs.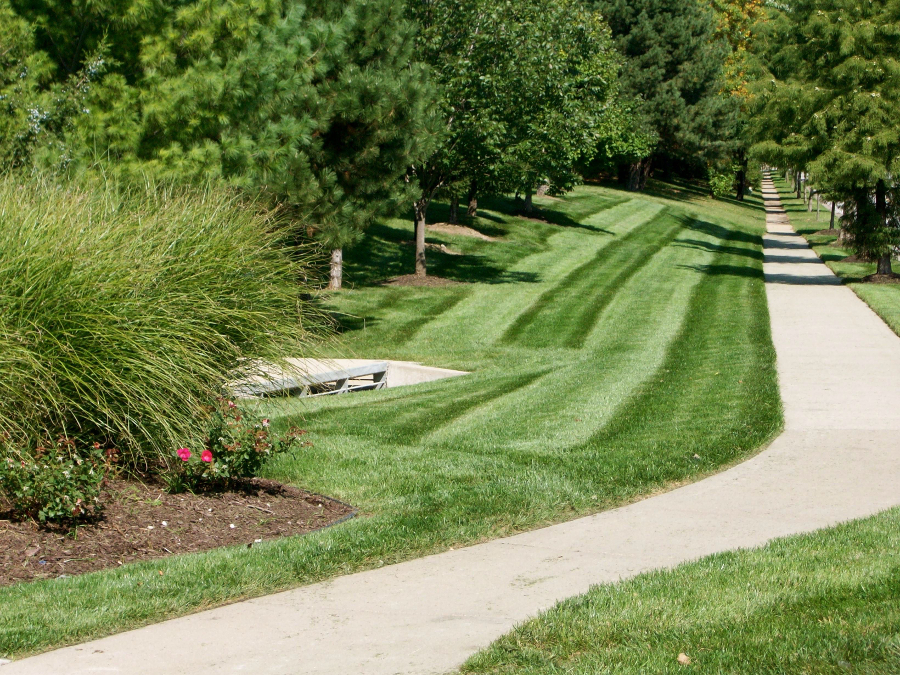 About RSI Landscape Services
RSI Landscape Services is an established full service landscape maintenance and lawn care provider to Madison, Oregon, Stoughton, Deforest, McFarland and surrounding areas.
From large commercial accounts with acres of grass to small residential homes, our team of professional, reliable employees provides expert service.
Competitively priced without comprising service, our landscaping, lawn care, landscape maintenance, snow removal, and ice control services provide the quality you require at the prices you welcome.
What Our Clients Are Saying
We are a small condo association of 13 units, and RSI has been our lawn service provider for over 15 years. RSI has a crew of young men who are hard workers, friendly, good listeners, polite and patient with our requests and questions.  They take pride in what they do and show respect for their customers. RSI has done extensive work for us from regular lawn service maintenance to fixing or rerouting drains, grading slopes, repairing rock walls, as well as trimming or pruning bushes, tree removal and bush disposal. They have provided quality work that we are very satisfied with.
Had an exceptional customer service experience with RSI. Dave and his crew came through with planting 5 very large arborvitae for us on the Saturday before Mothers Day. The professionalism of RSI is evident. They responded immediately to our request, maintained contact with us to the day of planting and after. The crew was very polite and easy to work with. They also cleaned up which is a plus these days. A pleasure to work. I will be calling upon RSI again. Thank you!
I use Retail Systems for my office lawn care and snow removal. Never had any issues and when I did have a small one it was taken care of the next day. Great people!
These guys fixed my landscape headaches! I wish I would have found them sooner. Thanks for all your help Dave!
Contact Us
For business inquiries feel free to call, email or use the contact form to the right. We can't wait to hear from you soon!
608.347.9003